We are a company of trained, experienced and practicing photographers. We are also seasoned teachers. We studied and taught at photography schools for years on end and now are helping, in small steps, to endorse a School of Photography of our times. The end tail of 20th century saw technological advents (notably digital cameras) that blurred the line between the Photographer and the average individual. We, in paying homage to the legacy, aim to contribute to legions of up and coming buds whose work and leisure in taking pictures will shape the 21st century photography. We foster photographic craftsmanship by sharing our technical forte with raw talents from all walks of life. We then mentor our clients toward intellectual mastery of the Photographic Arts and the capacity to shed the Paradigm Old in constant renewal. Our foremost service is photography training, one-on-one or seldom through group classes. We deliver private tutoring sessions at our clients' location and convenience. We are a for-profit company. We offer private premium photography training at rates that are only comparable to those of crowded classes in vocational schools. Some of our clients may be eligible for student loans.

We also assist our clients with other aspects of photography practice. This may include offering expert opinion (or undertaking) on choosing the right equipment, photo shoot planning, lighting and styling, photo editing, quality printing, publication, art direction and managing presentation, gallery exhibition and online or press distribution. Our clients include both photo enthusiasts and the aspiring photographers.

We design photography-training packages to accommodate our clients' intent and budget. We assist our clients to choose the best quality camera /equipment for their intended use and within their decided price range. We provide basic to advanced training on our clients' own cameras in one-on-one session(s) at their convenient time and location. We offer continued support to those clients' who choose to take better pictures, edit photos for better prints and /or properly format photos to be posted on the Internet. For those clients who are professionally inspired we offer long-term syllabus-based photography training that leads to a college diploma and /or professional recognition. We also have extended packages that prepare our clients to enter photography programs in colleges and universities if they so incline.
TIERED TRAINING | CAREER, PLEASURE
• ePhotographer PAY PER USE is a one-off session, designed to satisfy the photographic curiosity that comes with the purchase of a new camera. This would also be suitable for non-binding, pay as you go, longer training on-demand. The clients set the agenda (2 hours max) with their specific questions about film or digital cameras /photography and we will thoroughly speak to them.

• ePhotographer DIGITAL CAMERA TRAINING is a fast track yet comprehensive training program that covers basics of digital photography. The program comprises five structured sessions (10 hours max, including field trips) that aims to facilitate the control of camera and the photographic quality. This program potentially is all one needs to use a digital camera with ease and confidence and to produce high quality pictures. This may also inspire the love of photography and long-term fellowship.

• ePhotographer DIGITAL DARKROOM is a short-term (five sessions) course on post-production: photo editing, organization and archiving of photographs in digital domain. Clients who wish to enhance and prepare their pictures for quality prints or on-line distribution will benefit from this package. Basic to advanced training on Adobe Photoshop and /or Adobe Lightroom is the core content of this package. We may consider clients' suggestion of any other industry standard application in a custom training package.

• ePhotographer PHOTOGRAPHY TRAINING is our most affordable training package, gently paced, seasons long per on-going commitment. This package benefits both the enthusiast and the market-oriented clients. We, in full partnership with clients, tailor the content for their particular need and outcome. For the younger generation this may include a standard college curriculum or it can simply be an enriching compliment quite like music or dance lessons. Alternatively, for those who inspire to work as photographers we may develop and deliver content per a market compliant line-up of theory and practice to satisfy professional certification requirement. Within this framework, we are also able to offer theme (travel, sports, landscape, night photography, etc) and /or therapeutic packages that may interest the hobbyist or the not-quite-young photographer.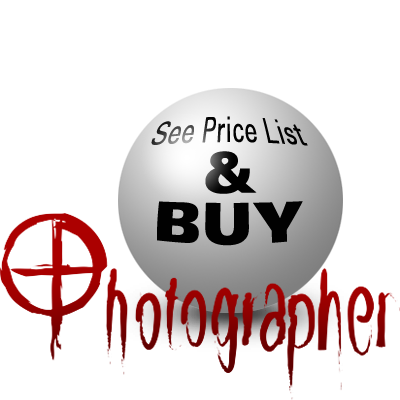 CONTACT | BUSINESS HOURS
Mon-Friday: 11:00 am - 7:00 pm
Sat - Sunday: 1:00 pm - 4:00 pm

All inquiries call:
+1 (604) 721-1693
info@ephotographer.ca

Visit by appointment only:
1548 Lonsdale
Suite 9
North Vancouver BC V7M 2J3
Canada